Covid-19
NZCF policy is that official over the board events, including local chess club play, should be suspended during NZ Government Covid Alert level 2 or higher.
Online Olympiad Application Deadline extended to August 6th
FIDE has extended its deadline to August 7th, so NZCF are extending the application deadline to Friday August 6th, 5pm NZ time.
Please send the following information to Michael Freeman michael@poisonpawn.co.nz and Timothy Ha timothyha@gmail.com:
Full Name; as on passport or similar official identification
Birthdate; in style DD/MM/YYYY
FIDE Identification Number: as per FIDE website
Nickname on Chess.com; if you are not registered, please do so now.
Expressions of Interest - Online Olympiad - Fri 13th-Sun 15th August
FIDE has invited NZ to enter a team for the 2nd online Olympiad in 'Base Division'.
Base Division will play 3 rounds per day for the 3 days above on Chess.com platform.
Time control: 15 min + sec increment
The New Zealand team will consist of 6 members (with up to 6 Reserves).
The team shall consist of 3 female members including 1 under 20 years old (born 2001 or later) and 3 other players including 1 under 20 years old (born 2001 or later).
The Team Captain will be Timothy Ha.
Selection will be done by standing NZCF Selections Committee headed by FIDE Delegate Michael Freeman.
Expressions of interest close Thursday 29 July 5.00pm NZ time.
(NZCF must submit our team to FIDE by 31 July)
Please send the following information to: secretary@newzealandchess.co.nz
Full Name; as on passport or similar official identification
Birthdate; in style DD/MM/YYYY
FIDE Identification Number: as per FIDE website
Nickname on Chess.com; if you are not registered, please do so now
Change to Chess Badges
14th July 2021
Please see a notice to clubs and chess coaches and teachers here.
NZCF Chess Equipment for Sale
17th June 2021
NZCF has some surplus equipment which is available to buy and very reasonable prices. Use this form to order. Update (the file is being updated to reflect remaining stocks).
Asian Federation Online Tournament Workshop for Arbiters
15th June 2021
Arbiters may be interested in these online workshops, from June 24th-27th. Details are rather scant, but the major points are covered in this image. Only FIDE licensed arbiters (IAs, FAs, NAs) can attend. Participants must be registered by their national federation, so if you want to attend, please email your application to secretary@newzealandchess.co.nz. There is a maximum of five spots available, the first application received gets a free spot, others will have to pay a 30 Euro fee to the Asian Chess Federation themselves. Please indicate which session you want to attend, and include a 480x600 pixel ID photograph.
Applications are Invited for the FIDE Cadets and Youth Rapid World Cup
3rd June 2021
This online tournament is being run from August 1st - 31st. There are five different age groups (U10, U12, U14, U16, U18) and two sections, Open and Girls. Participants must have been age qualified on January 1st 2021. So for example U10 participants must have been under 10, i.e. had not yet reached their 10th birthday, at the start of this calendar year. NZCF may select up to three participants in each group and section, so up to 3 x 5 x 2 = 30 players in total.
The tournament will proceed in two stages, 10 round Swiss tournaments in the first stage (through August 20th), then a knockout stage for a limited number of qualifying players. More details are available on the FIDE Calendar here. Prospective players should note that the playing time is rather timezone hostile, play each day starts at 2AM NZ time.
To apply to play fill out this application form (pdf file) or (docx file) and send it to the NZCF secretary email: secretary@newzealandchess.co.nz by June 24th at the latest. Please note that NZCF will collect the FIDE fees from selected players. Also note that NZCF may select players to play in a group or section other than the one they applied for.
A New Budget Process for NZCF Tournaments
7th May 2021
NZCF has changed the way it will partner with clubs to host NZCF annual events such as the NZCF CONGRESS, NZCF Junior Championship, NZCF South Island Championship etc.
As part of the expression of interest in hosting an NZCF event we are now asking clubs to submit a draft budget for an event. The event budget will be agreed between the host Club and NZCF and will contribute to the agreement of any guarantee against loss available from NZCF. This will give both NZCF and the host club certainty as to the financial outcome of hosting the event.
To use this process please use the NZCF tournament budget template. This document can also be found in its permanent home on the Resources page in the section NZCF Application Forms.
JETS Junior Training Opportunity
20th April 2021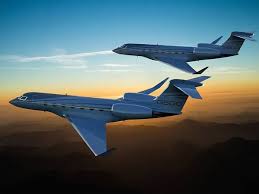 The New Zealand Chess Federation is pleased to announce that we have the opportunity for two young New Zealand players to attend the Australian JETS (Junior Elite Training Squad) camp to be held on the Gold Coast in Queensland from June 28 - July 4 2021.
Applications close April 30th. The organisers apologise for the late notice to potential NZ players, this is a consequence of the complicated path to a functioning trans-Tasman bubble.
For more details, and to apply for selection, please download the application form.
NZCF Communications and Payments changes
8th April 2021
NZCF's hard working secretary Winsome Stretch needs chess players and clubs to be aware of the following changes.
NZCF's banker, ANZ BANK, is phasing out the use of cheques during 2021. Please do not send cheques to NZCF. Please make payments via Bank Transfer to:
NZCF BANK ACCOUNT 01-0535-0073257-00
During 2021 NZCF will cease to use a PO Box. Please send all correspondence via email to:
secretary@newzealandchess.co.nz
THANK YOU!
Update: Another NZCF announcement concerns proposed status changes for Counties and Invercargill chess clubs as a matter of public record, in case concerned individuals wish to comment.